Opinion: Sen. Leila De Lima: Indeed, Karma is a Bitch!
By Yusuf Ashraf "Joey" Pamaran Tugung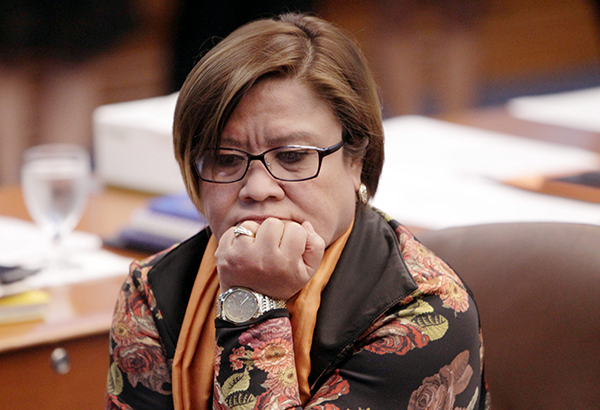 The irony of it – she was once the chief of the Commission on Human Rights and former Secretary of the Department of Justice; the latter, the highest chief prosecutor of the country where she authorized the arrest and prosecution of a lot of public officials (most notably GMA and she also falsely testified in the impeachment proceedings of the late CJ Corona) and now finding herself the accused, recently arrested and facing prosecution? Crime does not pay, indeed. And karma is certainly a bitch!
At this point, Sen. Leila de Lima has no one to blame for her arrest except herself. She set herself on this perilous course and has been shooting herself in the foot ever since in the Senate probes that she initiated, led and participated in. For these false starts, certainly she will have a long time to think about her idiocy while locked up in jail for the wrongdoings she was accused of.
Understand the worst enemy of de Lima is herself – she with her big mouth and her propensity for political grandstanding. From day one as elected senator, all the things that she did and said were self-inflicted wounds i.e., conducting investigation upon investigation ad nauseam when the business of a legislator is primordially to introduce, deliberate and pass bills of national significance. Wanting to be known as Ms. Expose', paradoxically, she became the subject of expose' herself…hahaha. As they say, "you reap what you sow," "live by the sword and die by the sword."
Sen. de Lima has proven herself to be every bit as desperate and pathetic as much as the nation knew her to be. Unfortunately for her idiocy, the allegations that she was in cahoots with big-time drug lords, several of them convicts, and who identified her as a key player in the narcotics trade surfaced when she led a Senate investigation to probe into alleged extrajudicial killings during Duterte's anti-drugs campaign and a pattern of similar killings over the 22 years in which he was mayor of Davao City. As such inquiries spectacularly imploded right into her face! and the bipartisan support for the needed legislation did not come, but instead, fostered divisiveness and animosity among her peers; she only has herself to blame for this fiasco and no other else.
Again, the Law of Karma is simple: What goes around comes around. In other words, what we put out is returned to us. We can expect the same result when we do something for or against another.
Indeed, stupidity will cost you big time in anything you do, and Sen. de Lima is a living proof of that. She does not know how to keep her mouth shut! and to close her legs as well! (from her former driver-bodyguard Ronnie Dayan…yucky hahaha). And in the process, she unwittingly hammered nails into her own coffin. As they say, "loose lips sink ships." It shows once again that silence is not only a virtue but golden as well.
Comments
comments